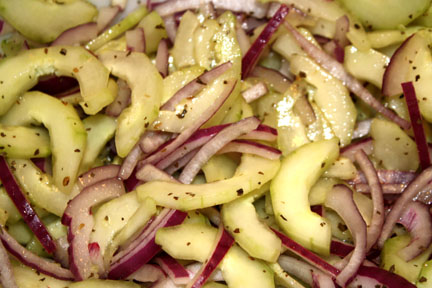 A refreshing salad for a warm day.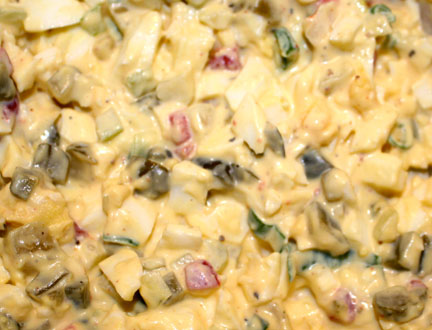 Great plain or in a sandwich.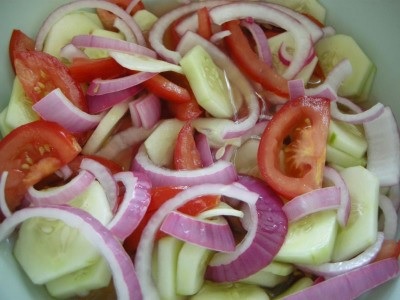 This is very popular in the South with a combination of cool vegetables and spicy dressing.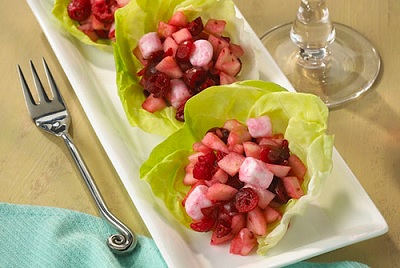 A delicious holiday salad.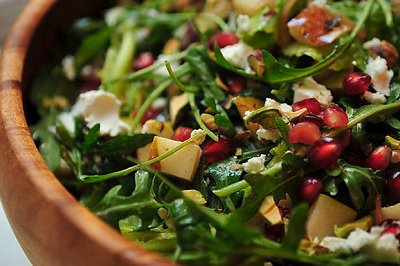 A light and tasty salad.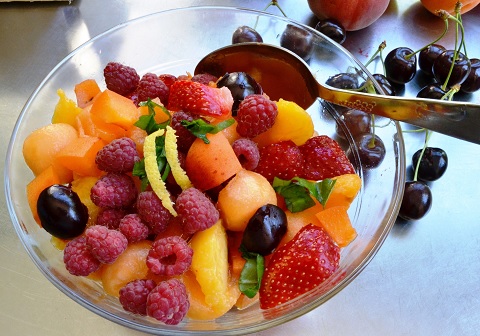 Fruit Salad
A delicious fruit salad that can be made any time of year.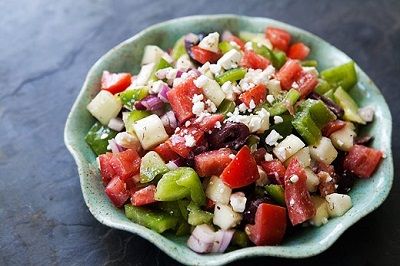 This is a traditional salad that is topped with Feta cheese.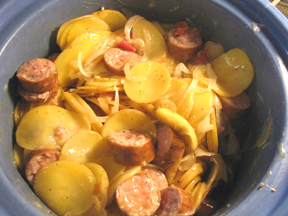 Hot German Potato Salad
with Polish Kielbasa
A hearty and easy to make dish just perfect for Oktoberfest.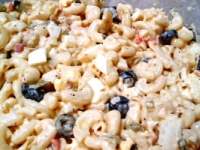 I'm Making This Up As I Go Along
Pasta Salad
The result of realizing at 10:30 P.M. that I needed a salad for a picnic the next day. Using what I had in the pantry and refrigerator I came up with this salad.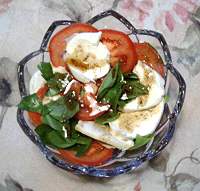 Italian Salad
An easy to make cool taste of Rome.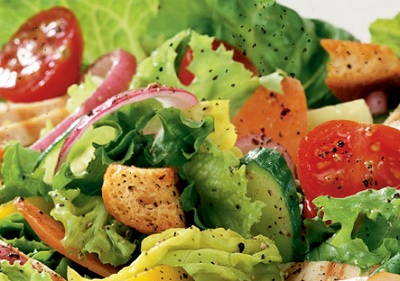 An easy to make and refreshing salad.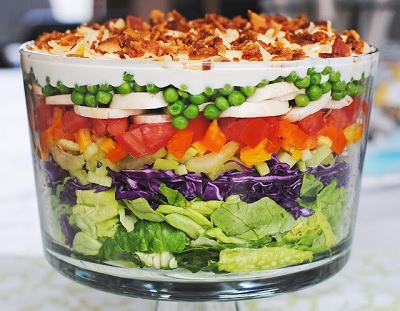 The great thing about this salad is you can make it with anything you like. A glass bowl will let everyone see how beautiful your salad is.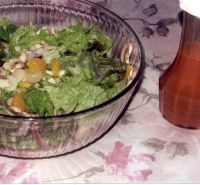 Mandarin Salad
A sweet but tangy dressing makes this salad wonderful!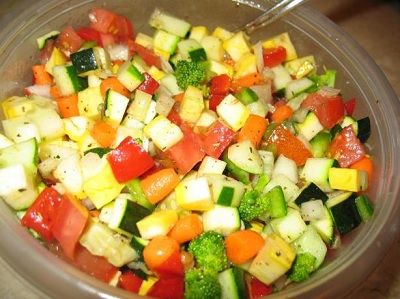 Marinated Vegetable Salad
You can use your favorite vegetables in this salad.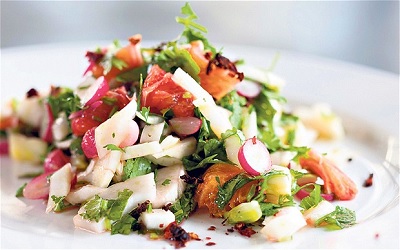 Mexican Christmas Salad
This salad is traditionally served on Christmas Eve and has many variations. The two constants are lettuce and beets.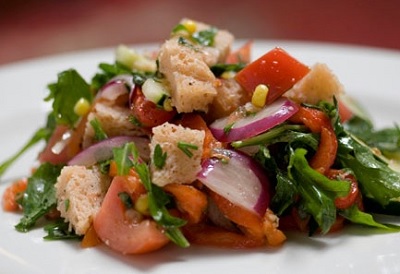 Panzanella
A great Italian salad that uses up stale bread in a delicious way.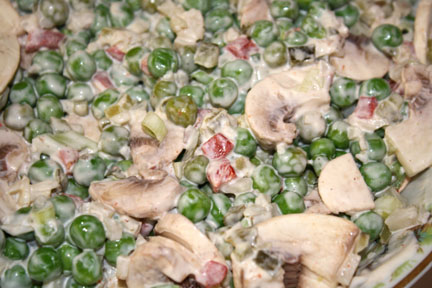 Pea Salad
A lighter, flavorful version of an old stand by.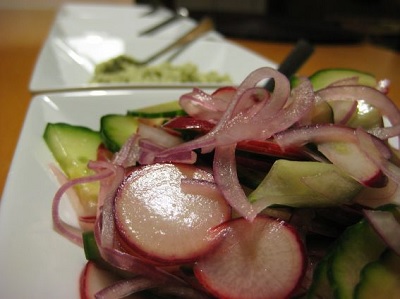 This is easy to make and tasty too.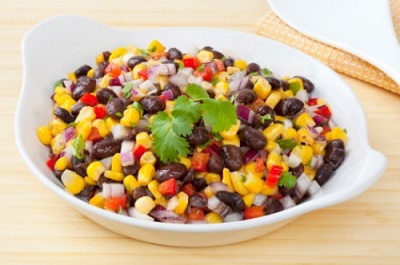 A colorful and tasty dish featuring ingredients popular in the Southwest.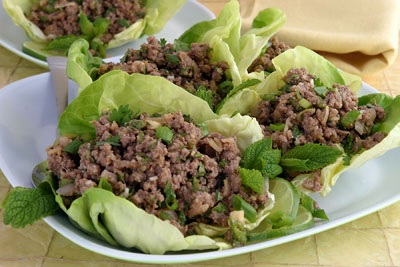 This is an easy to make salad that combines spicy and sweet at the same time.
This is a refreshing salad and easy to make.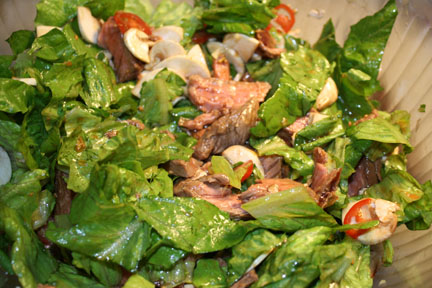 One of the best combinations out there.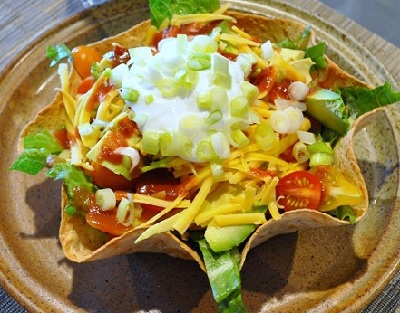 This fun salad is served in an edible taco bowl.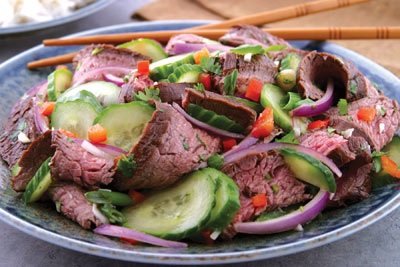 Thai Beef Salad
This salad has the sweet and spicy characteristics of Thai food.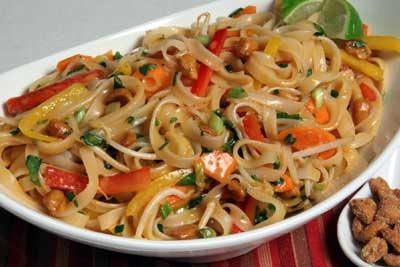 This salad is served cold and can be made with shrimp or beef or with no meat for vegetarian.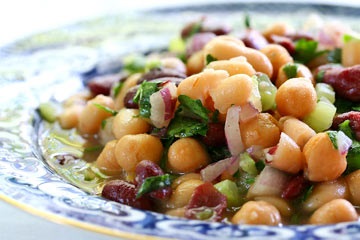 This was a favorite salad of my Mom although I do it a bit different.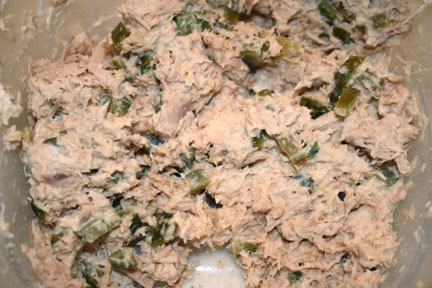 Tuna Salad
A refreshing salad for those hot summer days.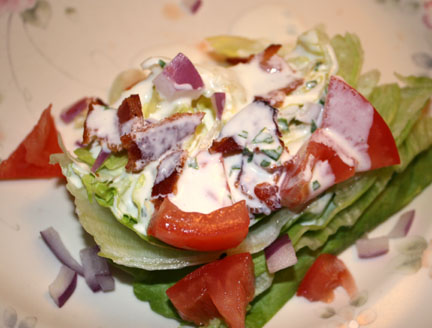 One of the easiest salads to make.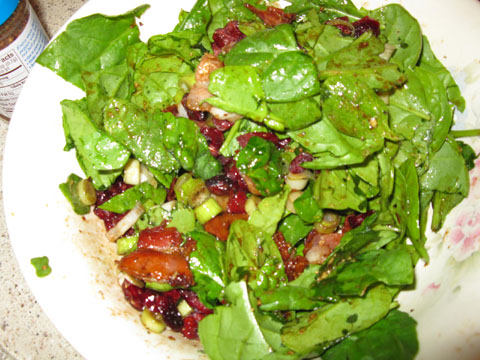 A lighter version of a great salad.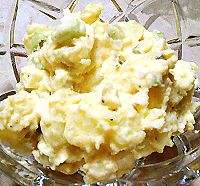 Zippy Potato Salad
This recipe proves that potato salad does not have to be boring.