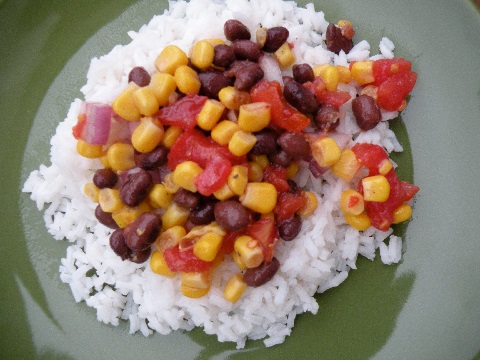 A South of the Border treat with black beans and corn.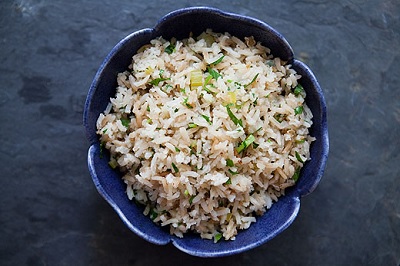 Basic Rice Pilaf
This is a bare bones version of Rice Pilaf which can
be jazzed up in many ways.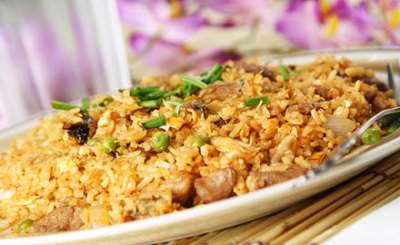 Basmati Rice with Cashews
and Mushrooms
An Indian spiced rice.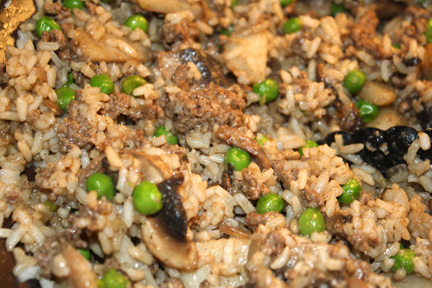 This dish came together using leftovers and staples from my pantry.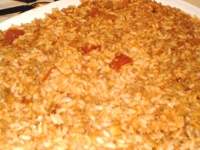 Beefy Spanish Rice
The addition of ground beef makes this classic side
dish into a delicious main dish.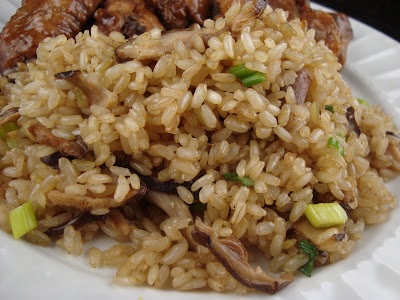 Brown Rice Pilaf
A great pilaf recipe using nutty brown rice.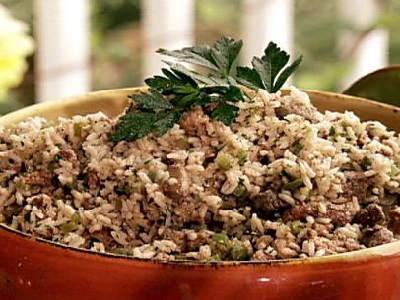 Cajun Dirty Rice
This dish is extremely popular in the deep South.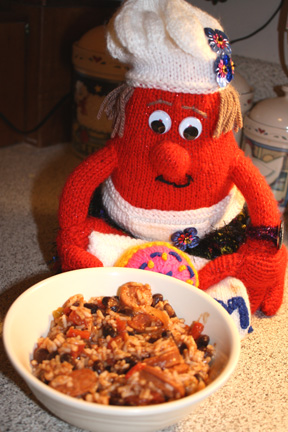 Cajun Black Beans and Rice
with Andouille Sausage
A spicy and so delicious taste of New Orleans.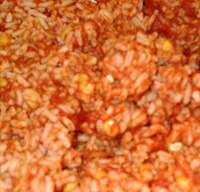 Cajun Rice
A Cajun version of Spanish Rice.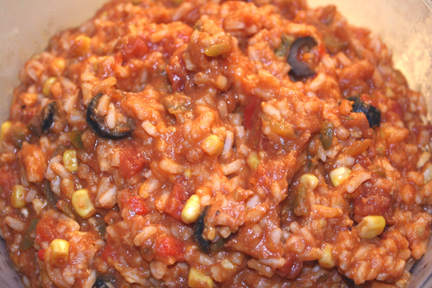 Easy to make with things normally found in the pantry
or freezer.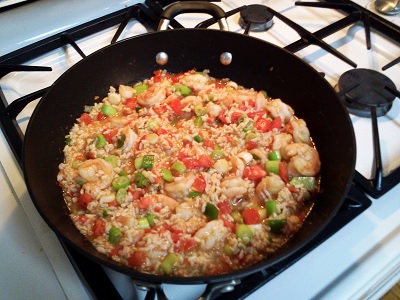 A classic Southern dish with a bit of Creole heat.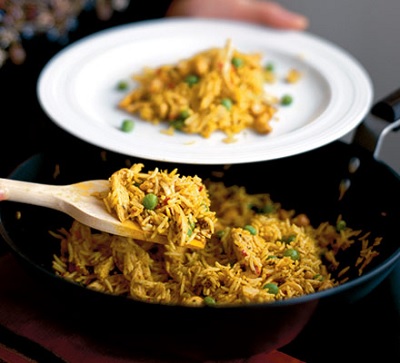 A touch of Indian spices jazzes up this rice dish.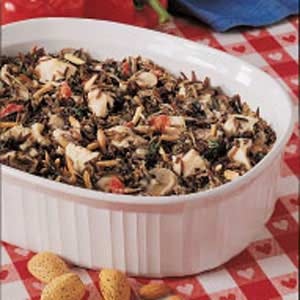 Chicken and Mushrooms
with Wild Rice
This is a delicious take on chicken and rice
without using canned soup.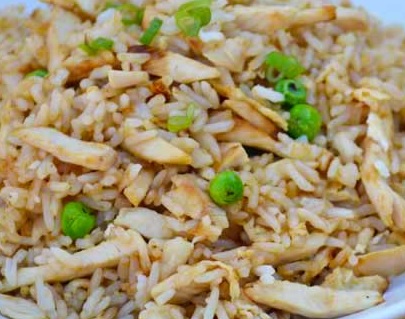 Fried rice can be made in so many delicious ways.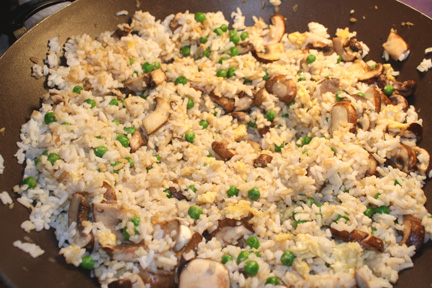 Fried Rice
Easy to make classic stir fry dish.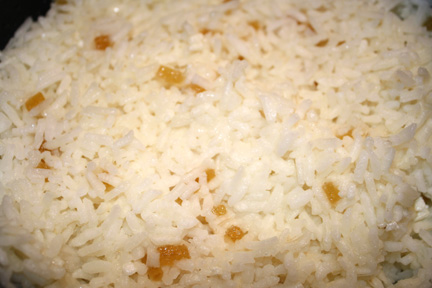 Easy to make, delicious, and great for upset
tummies.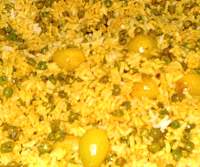 Golden Rice
The exotic taste of turmeric gives this rice its
special glow.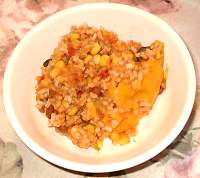 Hearty Tex-Mex Rice and Beans
A rice and vegetable casserole with a taste of the
Southwest.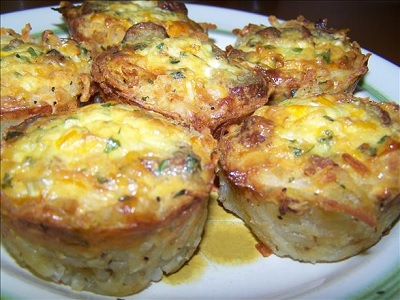 Easy to make breakfast in a muffin tin.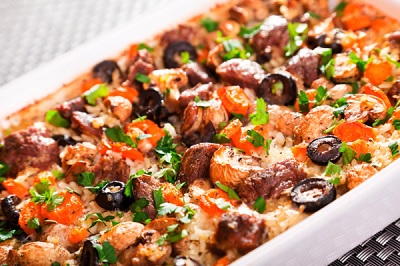 This is an easy to make stove top recipe.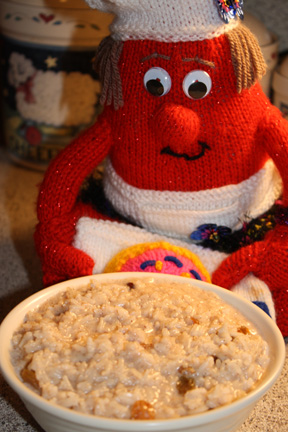 A creamy raisin filled rice pudding that is
so yummy!
An easy to make and great tasting casserole.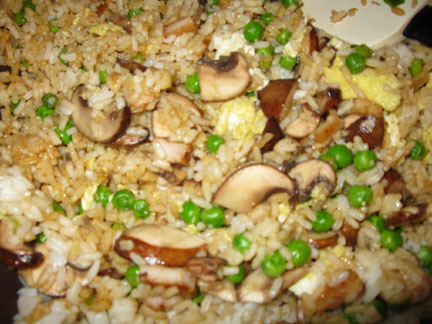 Pork Fried Rice
A great use for delicious Chinese barbecued pork.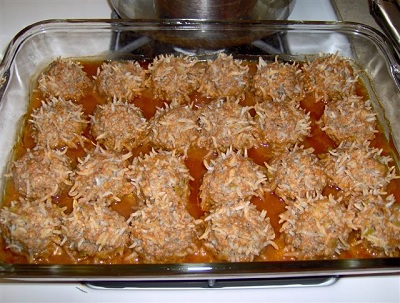 The rice in the meatballs sticks out making them
look like little porcupines.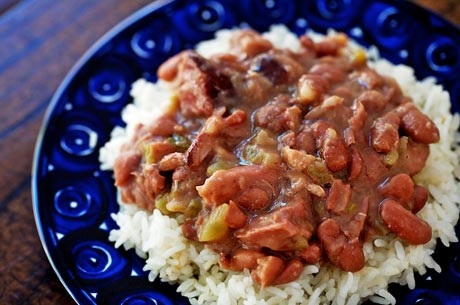 A classic Southern recipe.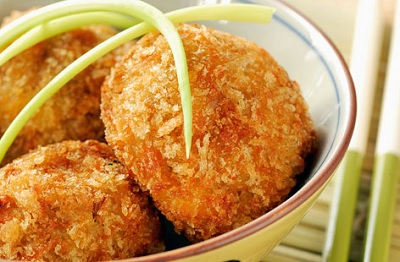 Rice Croquettes
A tasty rice treat.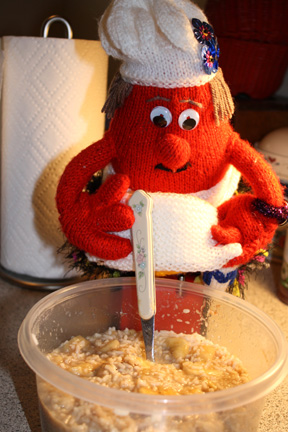 A luscious dessert that uses up bananas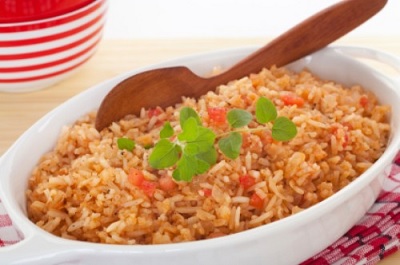 Spanish Rice
A vegetarian version of rice with a Tex-Mex flavor.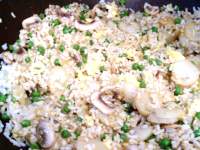 Teriyaki Fried Rice
Fried rice with a sweeter teriyaki taste.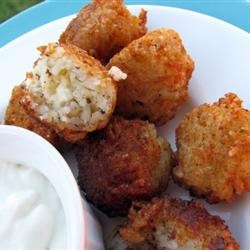 Teriyaki Rice Balls
A ginger infused rice ball that is absolutely delicious.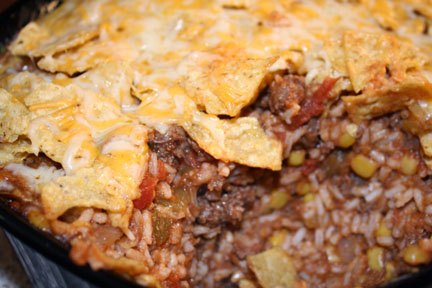 Tex-Mex Taco Casserole
A hearty and tasty casserole with the taste
of the Southwest.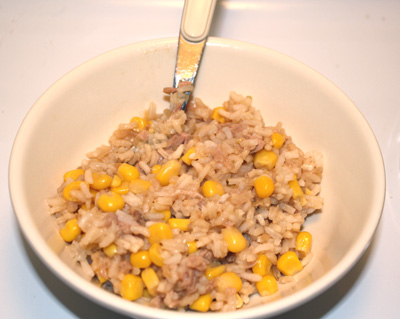 This was the first recipe I ever gave out. It has
always been a comfort food recipe for me.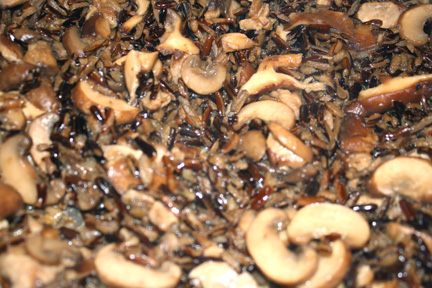 A dish to go wild for. A taste treat using different
ingredients.