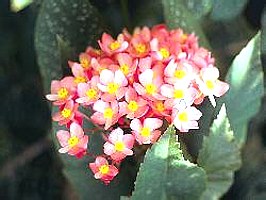 When I See You Again
There is only one of us left here below.
It seems so empty without you.
I miss you all that have gone before me
Leaving me feeling alone.
Yet the memories inside my head
Keeps our love alive.
And when I close my eyes and think of you
I can feel your smiles upon me.

Tears are love and like warm spring rain
They keep the flowers growing in my heart.
Each one of you is like a flower
And memories the nourishing rain.
And when I see you again in Heaven's sweet garden
Our love will be the same.
So grant me a tear or two while I'm here below
And know that I still love you.

It seems so long that I've been here
Everything hurries by me.
But I can take my time and watch my garden grow
And feel the warm sun on me.
My children are grown and grandchildren too,
But still there are small children around me.
So if you don't mind I think I'll stay awhile longer
And watch my great-grandchildren grow.

My family in Heaven that I love so much,
Say a little prayer for me.
That I'll be a little less lonely,
So that I'll enjoy those who love me
Here on God's green Earth below.
And when I see you again
The stories I'll tell you
Of how wonderful it is to be,
Loved from above and loved here below
By all who are precious to me.

Poem by Michele Elaine Wilson © 1996