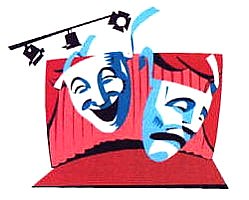 One More Song to Sing
The sun felt warm upon our faces.
The breezes ran through our hair.
In fields of heather we would lie
Waiting for unicorns to find us there.
In fields we walked with arms entwined
Knowing soon it would end.
But always dreams kept me alive
And hope of seeing you again.

But I have one more hill to climb
One more sunset to see
One more joke to tell
One more laugh to laugh
And one more tide to watch
Going towards the sea.

Now raindrops are falling
Or is it tears?
I remember the days that have been.
I think of friends
That have gone before
And know I'll soon
See them again.

But I have one more song to sing
One more dance to dance
One more act to play
One more poem to write
Before I slip into the night
But the end has come too soon.
Poem by Michele Elaine Wilson © 1996