Art by Michele Wilson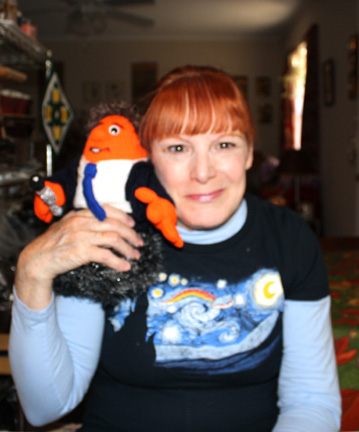 I have been doing computer graphic art since 1998. You will find my totally revamped art gallery here. There are also a few scanned pictures of some of my earlier non computer work.

I don't want to suggest that they rule the house but the cats insist that they must have their own Web Pages.

Dad was a person who definitely marched to his own drummer. Here are some pictures and a short tribute to a much loved man. He is sorely missed.

Mom has now joined Dad. Here are some pictures of a remarkable woman. She is sorely missed.

We lost my oldest brother Mike in 2012. Here are some pictures of a much loved man. He is sorely missed.

These are sites that I enjoy including some from family and friends.

I recently got back into making jewelry. I do sell my work.

I received a new toy in the form of a Cannon Rebel XS EOS 1000D digital camera. I have been very impressed with it. These are some of the photographs that I have taken.

I have been writing poetry for many years. I have included some of my favorites as well as some that my family and friends love. Any musician that would be interested in putting my words to music may contact me at mailto:MicheleWln@aol.com .

I love to cook. Here are some of my original recipes, including the beef stew recipe that prompted a long distance call when a friend lost the recipe.

I have been writing for years. Lately I have started on a series of fantasy short stories. They star Sean, a shape-shifting elf, who would rather be a bard then a hero. He has to settle for both. I also have some stories that aren't Sean's Stories.

The latest changes were made of May 2, 2013.
This page was created by Michele Wilson using Microsoft's FrontPage 2000